By Move Dance on 21st May 2021
We absolutely adored collaborating with Principal Ballerina Bethany Kingsley Garner on this gorgeous collection. Made with an exclusive mesh floral print, and developed BY a dancer FOR dancers, we have been delighted by your love for this bestselling range.
Bethany used a variety of inspirations from her journey to becoming a Principal Ballerina to come up with each exquisite design. We wanted to take the time to delve into the detail that went into these stunning leos, skirts and warm ups, so you can get to know the story behind every piece…
The Dynamic Floral Cap Sleeve Leotard
Dynamic Performance
'Elegance is not always about being noticed, it's about being remembered.'
April Olrich was a beautiful soloist Ballerina with The Royal Ballet Company, who later became a distinguished actress in both stage and film. Bethany received the esteemed April Olrich Award for Dynamic Performance at White Lodge, from the lady herself! Unleash your dynamic performance and captivate your audience in this beautiful leotard!
The Isadora Floral Zip Up Leotard
The Pioneer
"To awaken human emotion is the highest form of art" – Isadora Duncan
Inspired by Isadora Duncan, the American dance pioneer who was widely known as the 'Mother of Modern Dance', as she championed free-spirited grace and individualism. Be as bold and expressive as Isadora in this unique leotard, designed by Bethany to pay tribute to this dance icon.
The Rachel Floral Long Sleeve Leotard
Every step of the way
'Here's to good women everywhere. May we know them. May we be them. May we raise them.'
Like a lot of little girls first pursuing dance, Bethany found unwavering support in her mother Rachel. She helped her take her first steps and raised her to become a confident woman ready to step on stage as a Principal Ballerina. Feel the same support and protection when you're dancing in The Rachel Leotard!
The Margot Floral Sweetheart Leotard
The Muse
'Take your work seriously, but never yourself.' - Margot Fonteyn
Bethany channelled another Dance heroine for this leotard! Dame Margot Fonteyn was an iconic figure in British ballet, known for her exquisite lyricism and ability to tell a story through the subtlest of gestures. Bethany loves storytelling ballets and wanted to embody the magic Margot created with this leotard, which will certainly have you feeling like a Prima Ballerina!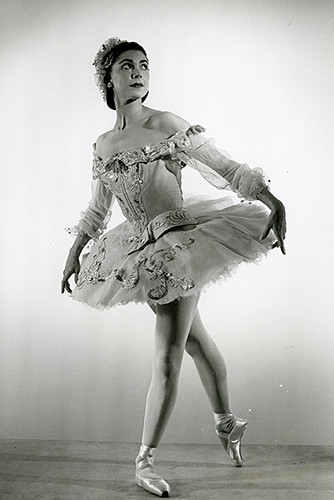 Margot Fonteyn in costume as Princess Aurora,
Act I of The Sleeping Beauty, 1951 © ROH/Roger Wood
The Furneaux Floral Wrap Leotard
Strength and Grace
'A journey of a thousand miles starts with a single step.'
Bethany studied the Cecchetti Method of ballet training under the gentle guidance of Monica Furneaux. She remembers the beautiful flowing quality of the style, and the musicality that Furneaux brought out in her dancing. This leotard is designed to accentuate those fluid and graceful movements, enhancing each line you create.
The Jupiter Floral Sleeveless Catsuit
The Epiphany
'Dance like no one is watching'
Jupiter, from the Planet Suite by Holst, was the piece of music that inspired Bethany to dance. She had a revelation whilst listening, as the music seemed to enter her soul and really connected her to dance. It still gives her the same tingle of excitement now, as she plays the piece in her dressing room before a performance! Get that same buzz of delight when wearing this gorgeous cat suit, designed to bring the wow factor!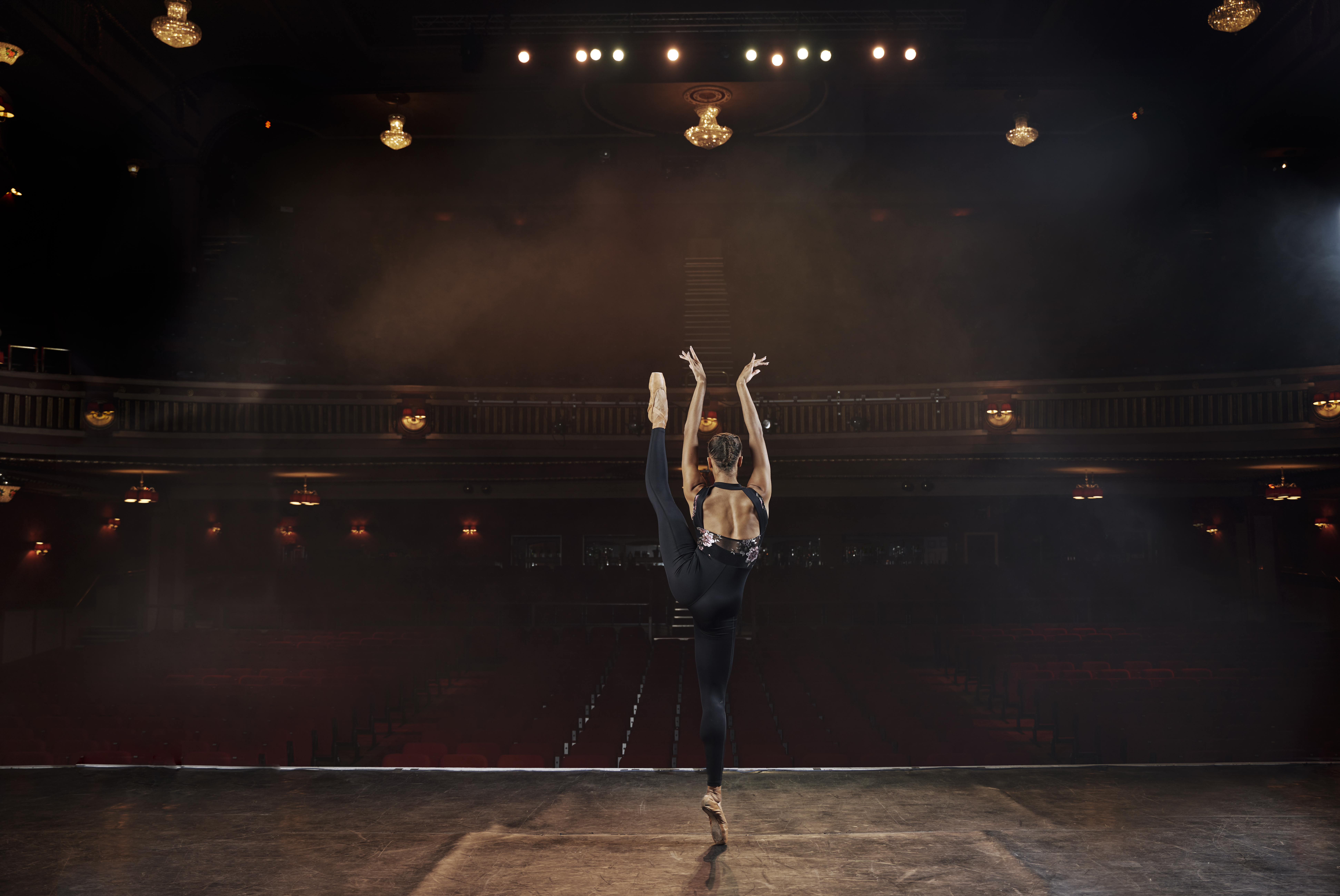 The Petal Floral Camisole Leotard
Believe and achieve
'When the going gets tough, the tough get going'
Petal Miller-Ashmole took Bethany under her wings at The Royal Ballet School and taught her to fly! She championed her and gave her the push she needed during their gruelling training. Get that girl power feeling in this stand-out leotard, with it's flattering floral cut out design.
The Louise Floral Mesh Pull-On Skirt
Release your potential
'Jumping for joy is a very human reaction, and a child skipping down the street is simply an untrained dancer' – Margot Fonteyn
Like most dancers, Bethany found inspiration from her first dance teacher in her home town. This garment is named after Louise Knapman, a dance teacher who taught Bethany to control her boundless energy and channel it into dance. She remembers admiring Louise's floral skirts, so she encompassed that into the design. The floaty fabric compliments jumps perfectly, and is sure to make you unleash your true potential just like Louise did!
The Odile Sheer Mesh Wrap Skirt
The Black Swan
'Appear at you are. Be as you appear.'
Who doesn't love Swan Lake? The beloved and mesmerising classic ballet that has inspired generations of dancers! Bethany found performing both roles of Odette and Odile both thrilling and challenging, and she wanted to pay homage to this iconic ballet with the sleek Odile Skirt. The ideal accessory to add flair to any leotard and fill you with confidence!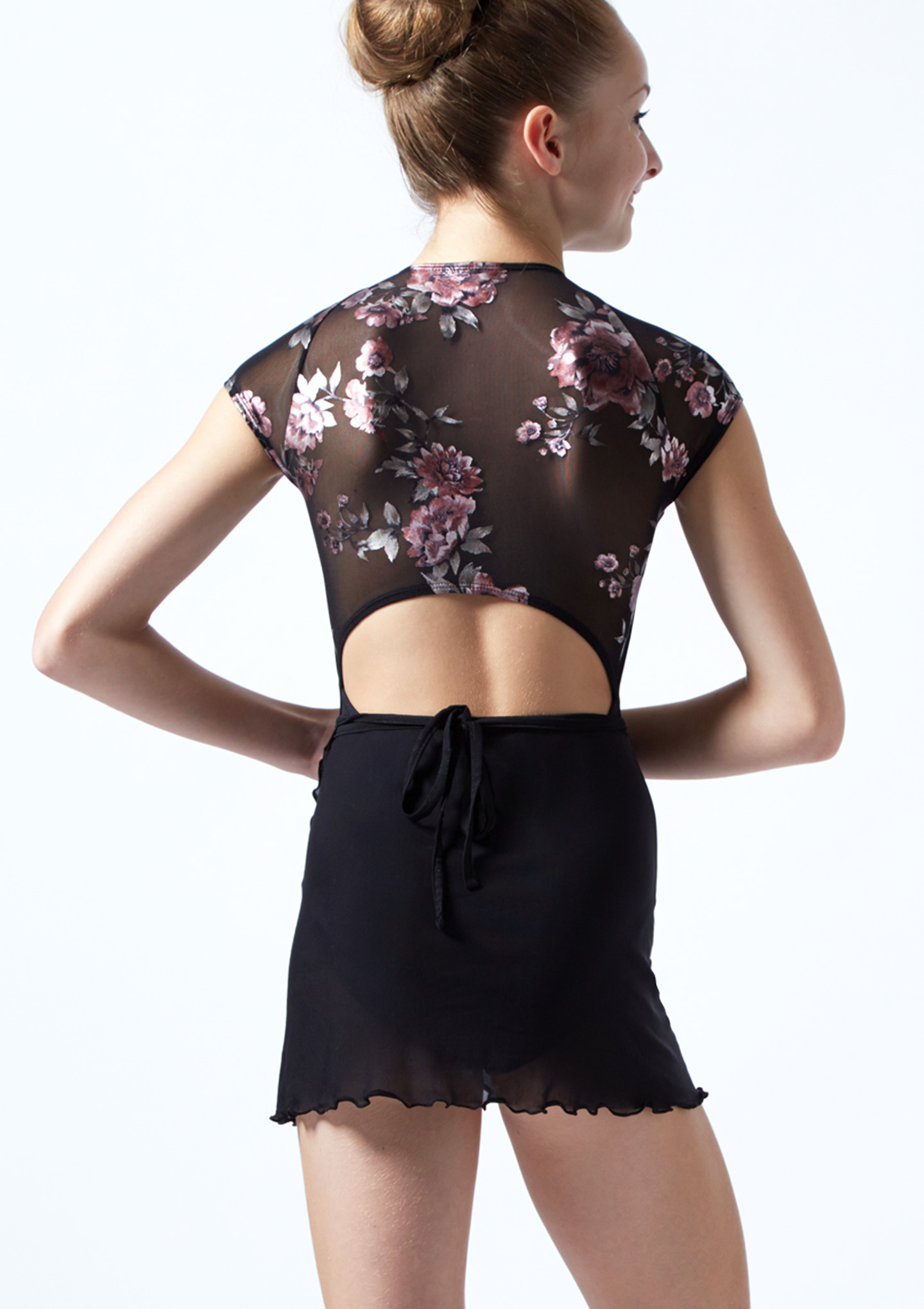 The Spirit Mesh Long Sleeve Crop Top
Driving Force
'The Positive Force within knows no bounds.'
The Spirit is the driving force of creativity. For Bethany, it was the spirit of movement that really drew her to dance and she wanted to encapsulate the determination and passion of dancers in this garment. The transparent Spirit Top will look stunning paired with your leotard. Let your positive energy shine through!
Romantic and Symbolic
"Pretty in pink, but not as innocent as you think."
Every dancer dreams of stepping out on stage as Juliet in the ballet Romeo and Juliet. Bethany made her debut in this role at The Sadler's Wells Theatre in London, the same theatre where she had performed at the age of ten to be awarded the winner of the national Ballet Finals. It felt rather fitting to return playing an innocent girl who transforms into a determined and self-assured woman. Bethany wanted this shrug to reflect Juliet, as whilst it is delicate and in a romantic pastel pink shade, it is deceptively enduring and the perfect companion for your leotard. Feel your confidence blossom in this beautiful shrug! Why not pair it with one of our new leotards to get the full BKG effect?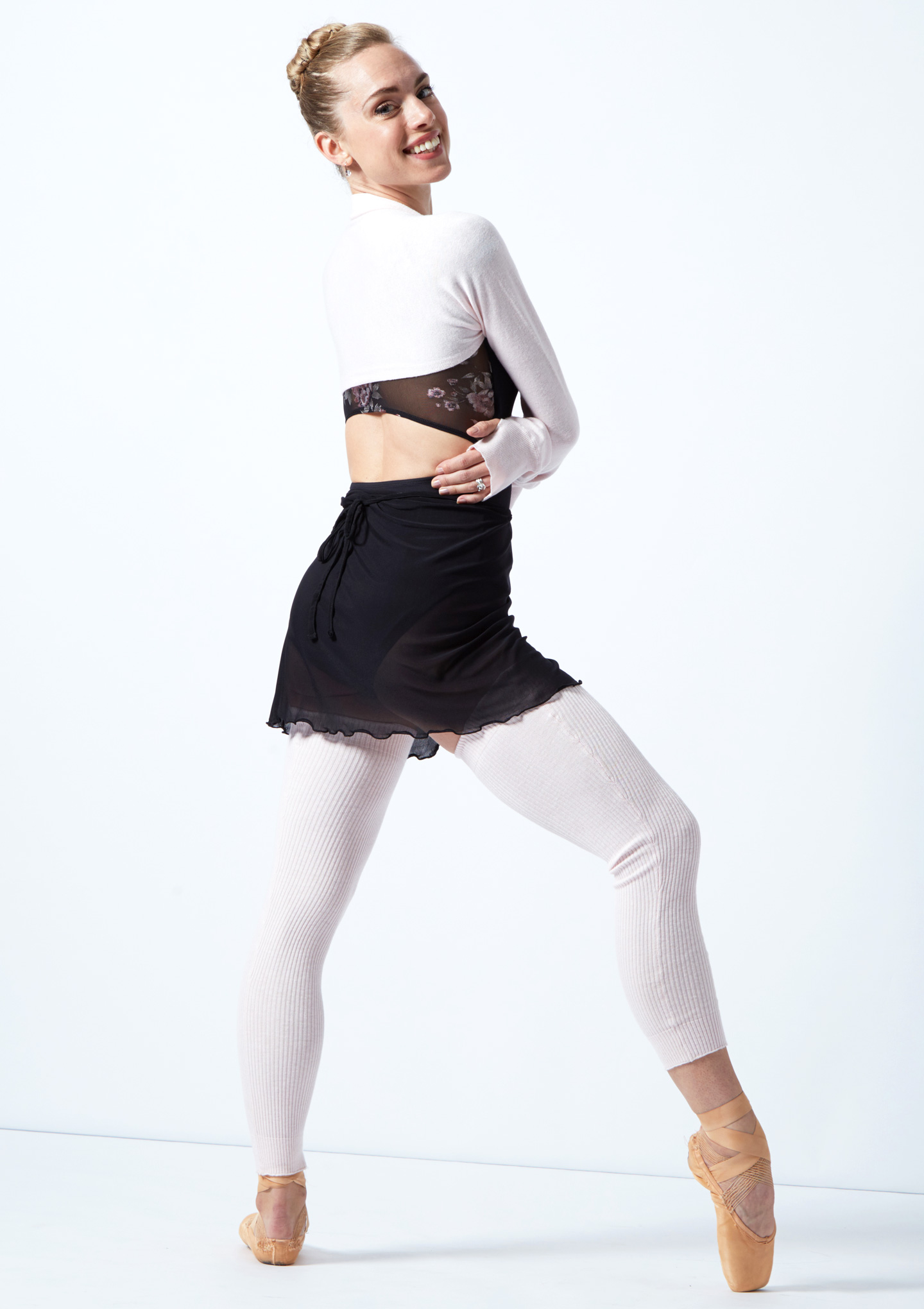 The Brisé Knit Ribbed Legwarmers
Awaken
'Power-Up.'
Bethany has always loved Allégro and jumps, and she was even named The Queen of Brisé by her dance teacher at White Lodge! Warming up is essential before any allegro sections, and these cosy leg warmers are ideal for keeping those leg muscles warm whilst still looking stylish! Challenge yourself to reach new heights in the Brisé leg warmers!
We hope this collection inspires you to follow your dance dreams and dress to impress in your next class! In the words of the wonderful Bethany Kingsley Garner: Dance is joyful, passionate, emotive and ever changing, be proud and be inspired.