By Move Dance on 6th Sep 2018
Back to Class Edition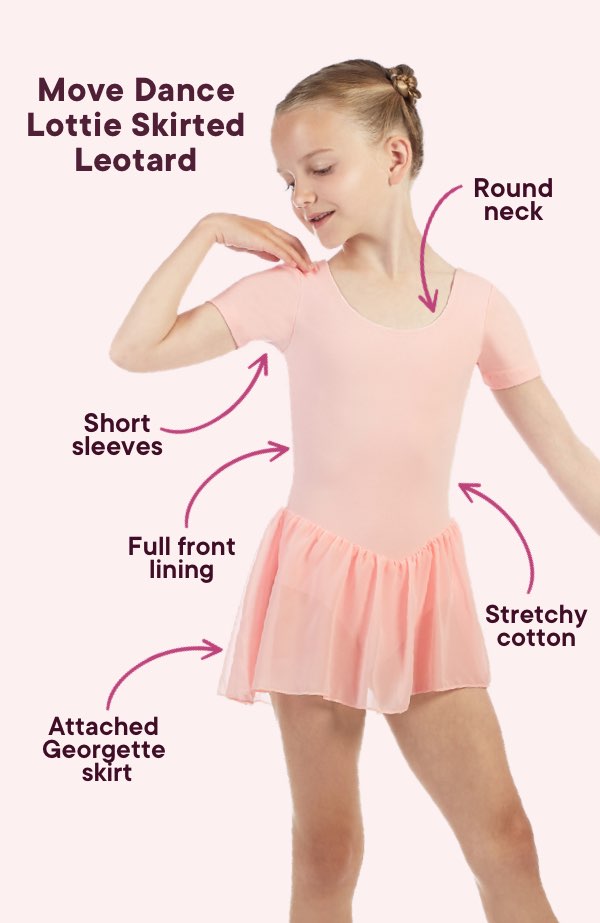 Buy Lottie here for £13.97
Your little ballerina will look the part for ballet and feel as light as a fairy in our Lottie leo, especially because of its featherweight Georgette skirt. Lottie is a lovely step between a leotard and a tutu leotard combo to give new dancers the true feel of being a dancer. This style also gets little dancers used to wearing a dance uniform without the full exposure of a leotard and tights.
Move Lottie comes in white, pink or lilac - perfect pastel colours for a young ballerina!


What Dance Grade is a Skirted Leotard for?
Little dancers wear this leotard for their Pre-Primary in Dance and Primary in Dance grade dance exams. It may be chosen by the dance school to be part of your child's ballet uniform and also for other styles of dance classes.
What Do Dancers Think of Move Lottie Leotard?
It's a winning 5* leotard! Move Lottie is undisputed as our heroine of the month for September! It's a favourite for the high comfort factor because we make our Move Dance leotards in a stretchy cotton blend to be breathable and flexible. Lottie is designed with little bodies in mind to ensure a well-fitting leotard - that's usually the main requirement for dance exams by boards like RAD - despite those unexpected growth spurts! See some reviews yourself from little dancers:
How to Wear a Skirted Leotard: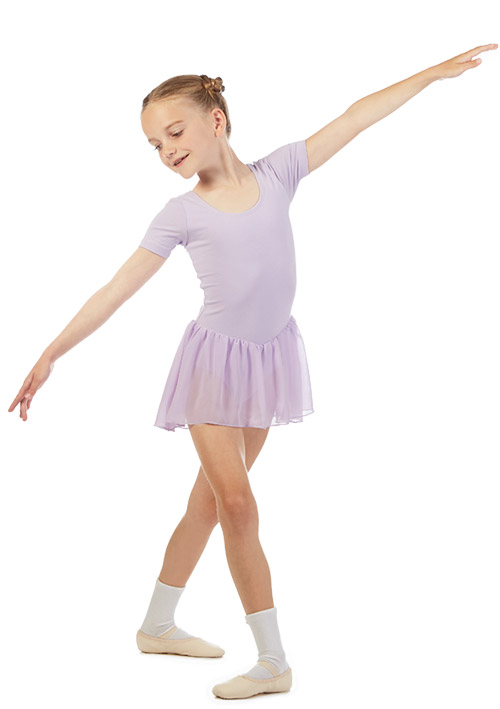 No more getting to class and realising you've forgotten the ballet skirt! A skirted leotard is a simple and easy choice for young dancers because of its all-in-one style. The attached Georgette skirt means less kit components to potentially forget and makes it easy for dancers to get changed for class by themselves. For ISTD and RAD Pre-Primary in Dance and Primary in Dance exams, full sole pink ballet shoes (or nude) with matching elastics and short ballet socks should be worn. Read our full dance uniform guide here.
Love our Move Dance leotards? Get your full dance uniform at our Move Dance uniform shop here.