By Move Dance on 7th Mar 2019
Are you a strong dancer? Do you dance with power? Do you hold yourself with grace and poise? If yes, then this is the leotard for you!
Dress in this powerful style by Intermezzo for £29.95
It's not that uncommon to come across a gorgeous open backed leotard at Move Dance, but what is unique about Intermezzo's open back leo is how beautifully it's been executed. The cut and fit of this leo won it the top title of Leotard of the Month March. It's this streamlined, slim fit of the performance fabric that we know our dancers love and crave because, it's not only flattering but also technically correct to show off your posture easily during class.
What Colours does Intermezzo's High Neck Open Back Leotard (IT 31494) Come in?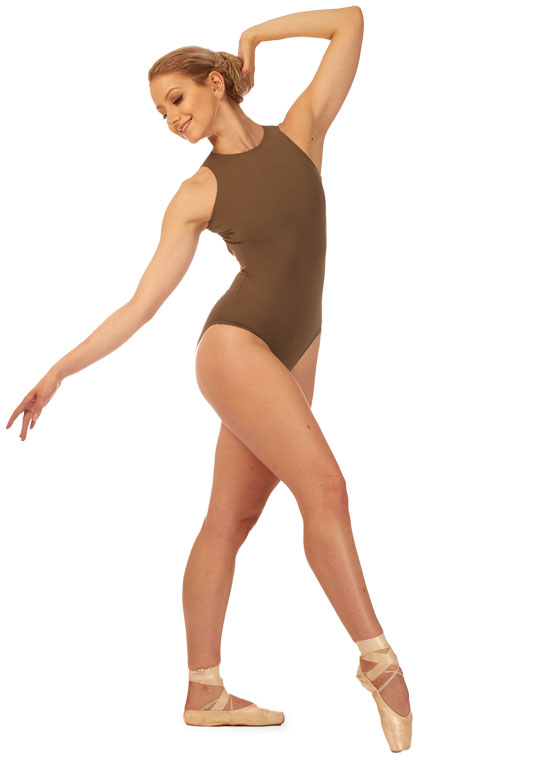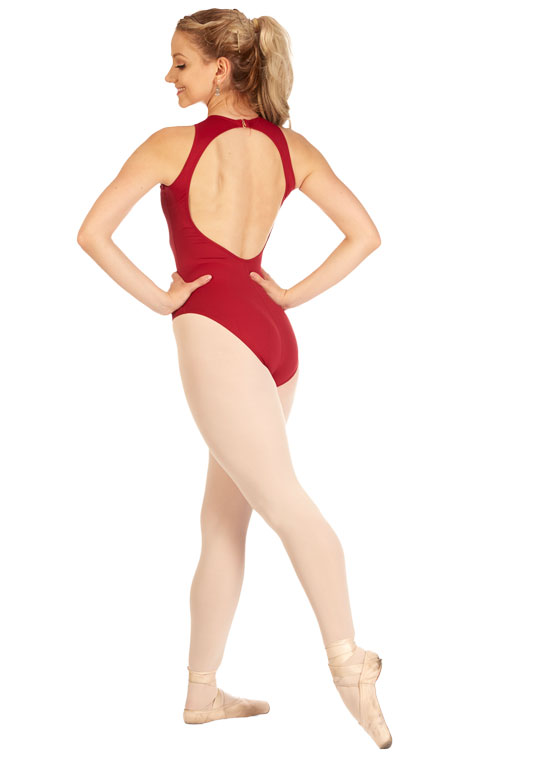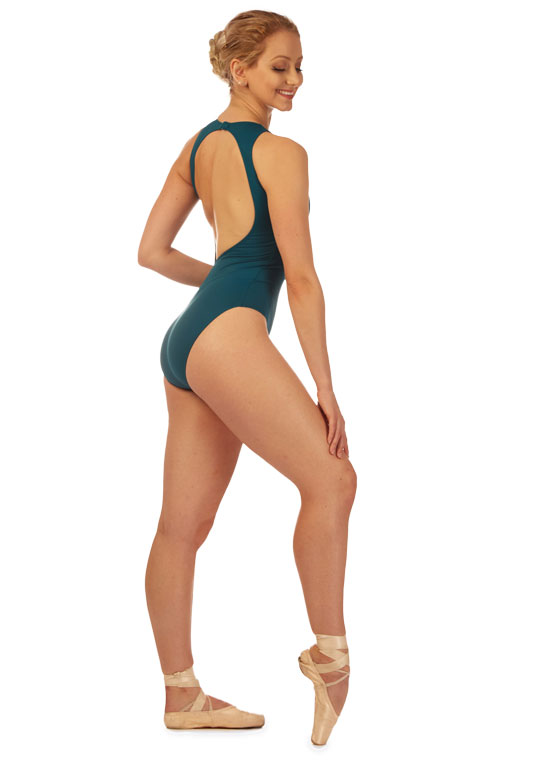 We're sure you've got your favourite black leotard, but have you got a favourite khaki leotard? We love the unusual colours that Leotard of the Month by Intermezzo comes in; you can get this leotard in black, khaki, navy blue, red and teal. Even though dancer and model Alison is a blonde with fair skin, you can see that every colour version of this leotard looks fantastic on her! Our personal favourite is definitely the khaki but the teal is also a refreshing cold colour for a mellow look.
Keeping it Covered
The high neck and high armholes combine to create an elegant style that'll make you look flawless. The clean lines on the front of the leo set the stage for the eye-catching circular open back. You're sure to turn some heads in this design! But let's not focus solely on the style benefits, because you'll also give your back the treat of freedom with no fabric limitations restricting the movement of your shoulder blades. So if you prefer to keep it covered at the front, this leotard is your perfect choice to still show off some skin - sophisticated style! We're sure you'll also love the generous leg line that will keep you comfortable and confident to pull off any move.
What Dance Classes can I Wear This Leotard for?
Intermezzo's High Neck Open Back Leotard comes in performance fabric in a variety of colours so it's versatile for all your dance classes. We're talking to you, students! That means that you can limit outfit changes throughout your day by just throwing extra bits of dancewear on with this leotard to suit what style you're dancing. You can wear this leotard for ballet, with a pair of sweats for street/hip hop, a lovely flowing skirt for ballroom or a pair of leggings for jazz class.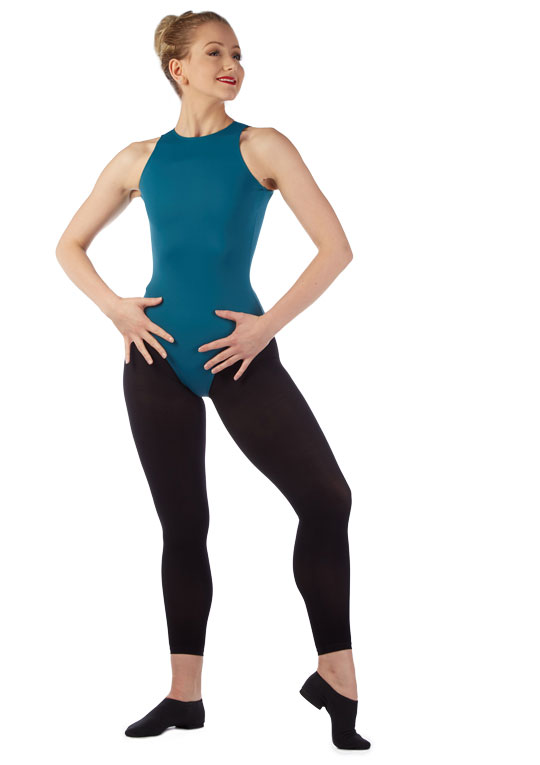 Love Alison's jazz look? Get the look with a pair of leggings & jazz shoes

Check back next month to see what wins the top spot!