By Move Dance on 24th Dec 2019
Despite many mixed reviews, the Move Dance Team went to see CATS last night and we LOVED it! We think it's the perfect family upbeat film to watch this Christmas! This timeless classic's 2019 movie edition is perfect for dance lovers, with endless numbers filled with perfectly-timed choreography this fun film will get you wanting to get out of your seat and dance!
The star-studded cast, synchronised dances and melodic vocals result in a brilliant, feel-good film. With the likes of Taylor Swift, Dame Judi Dench, Sir Ian McKellen, Jason Derulo, Idris Elba and newcomers, Francesca Hayward and Robbie Fairchild, this A-list heavy cast created excitement around Tom Hooper's adaptation of the award-winning musical from the works of Andrew Llyod Webber and T. S. Eliot.
The plot of the movie is the same as the musical. Each year, Jellicle cats gather for the Jellicle Ball, a night of performing to be chosen as the cat to ascend to the Heaviside Layer and come back to a new Jellicle life.
Francesa Hayward's debut was certainly a stand out performance throughout the film, the Royal Ballet's Principal Ballerina not only showcased her dancing but also her voice. Of course we were most excited for Francesca's portrayal of Victoria. The role of Victoria was quite literally a dream come true for her, when she was younger she'd watch the film and dance around with her friends, in a recent interview, Francesca claimed 'it's a role that I've always loved'. Francesca captivates the audience with her poise and expression of the character of Victoria.
Robert Fairchild, another ballet dancer taking the leap from the stage to the big screen, also performed an outstanding role of Munjustrap. He played the lead narrator and storyteller of the group of Jellicle cats, exposing and showing Victoria (Francesca Hayward) to a whole new world she'd been deprived of. Steven McRae is yet another Principal Dancer stepping out of his comfort zone in the film industry. As a Principal Dancer at the Royal Ballet, Steven is no stranger to an audience and dancing in the spotlight.
Other loveable roles include Jason Derulo portraying Rum Tum Tugger, the cat who loves to be the centre of attention, Rebel Wilson as Jennyanydots, a cat who spends her days sleeping and nights running her household and Jennifer Hudson playing an excellent part of Grizabella, the cat seeking acceptance from the rest of the Jellicle cats. The role of Macavity is played by Idris Elba, the master criminal among the cats.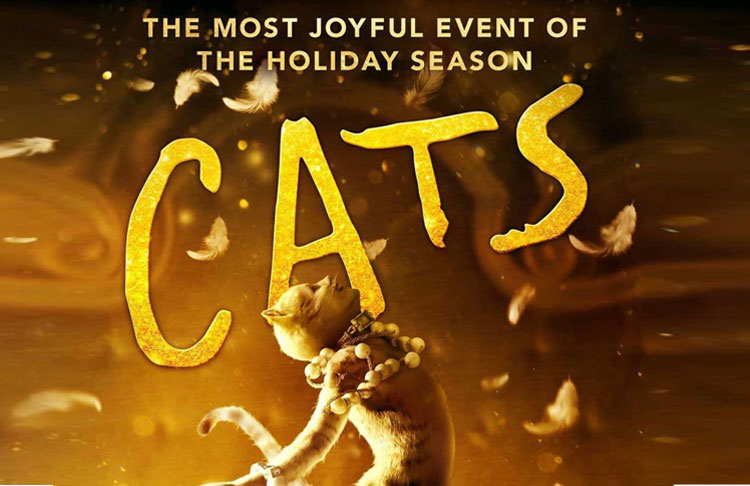 Each musical number in the film is a breath of fresh air, from elegant ballet to impressive tap dancing, Cats really does have every aspect of performance in the 2 hour spectacular.
A shy magician finds the confidence to believe in his magic. An abandoned cat finds the courage to take a chance. A once adored, now shamed cat expresses her pain and ends up on an amazing opportunity.
There really is something magical and elegant about energising film, from incredible dance choreography to the heartfelt songs, this is certainly a must-see for over Christmas!
For a little sneak peek, take a look at the trailer below!