By Move Dance on 27th Mar 2020
Ever wondered what it's like to dance on a cruise ship? We caught up with our Move Dance model, Amaris, to get her insight after dancing on the Freedom of the Seas ship as part of Royal Carribean Cruises!
You'll recognise Amaris from our Move Dance Empower Collection video campaign and modelling other collections on our website.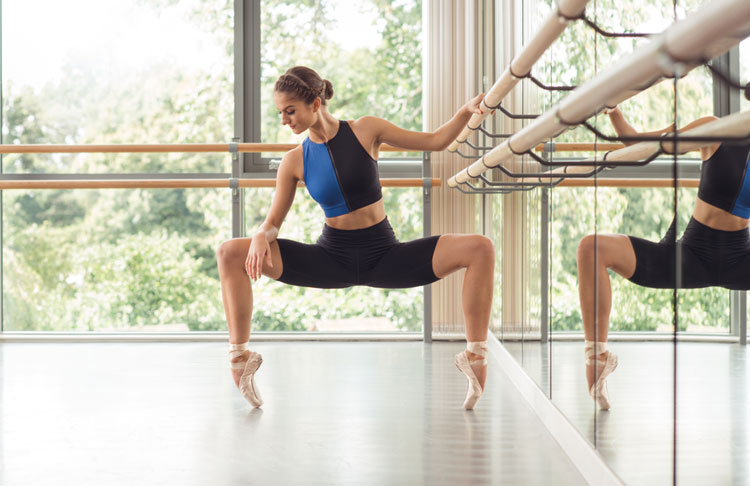 Amaris spent 7 and a half months on-board the Royal Carribean's Freedom of the Seas ship. So what was it really like to be on board the Freedom of the Seas travelling the Carribean? We spoke to Amaris to find out!
Dancing on a cruise ship wasn't fully what I intended to do. I did quite a few cruise ship auditions because they are easiest to get to and they often hold open calls meaning if you don't have an agent you can just turn up, dance and see how far you get. Initially, I did want to try for land jobs. I'd never thought about doing a cruise but after having got one I enjoyed it so much and I think I could go back to it someday. It was almost like one big holiday, sometimes I'd think, 'do I even deserve to do this?!' I had SO much fun!
Before the cruise, I went to the Royal Carribean Rehearsal Studio in Miami with the whole cast. We rehearsed for a month and a half, learning the 2 shows that we'd be performing on the ship. It was really good because I got to meet the cast from other ships, we got to see the cast of Cats The Musical and Grease rehearse their shows too - it was so nice to be in that space full of dancers. It was also so exciting to be in Miami and see the American life. It's crazy to see how different their way of life is!
Once we got on the ship, we had what they call 'install' time, this is a time we rehearse the shows on the stage with the costumes, lights, orchestra and sets, it's important for us to work out the spacing. Installs are pretty intense as at the same time you're having to do lots of training on ship rules and on-board safety. Even though we're cast, we're also staff so it's our duty to look after the guests and know about the ship and codewords.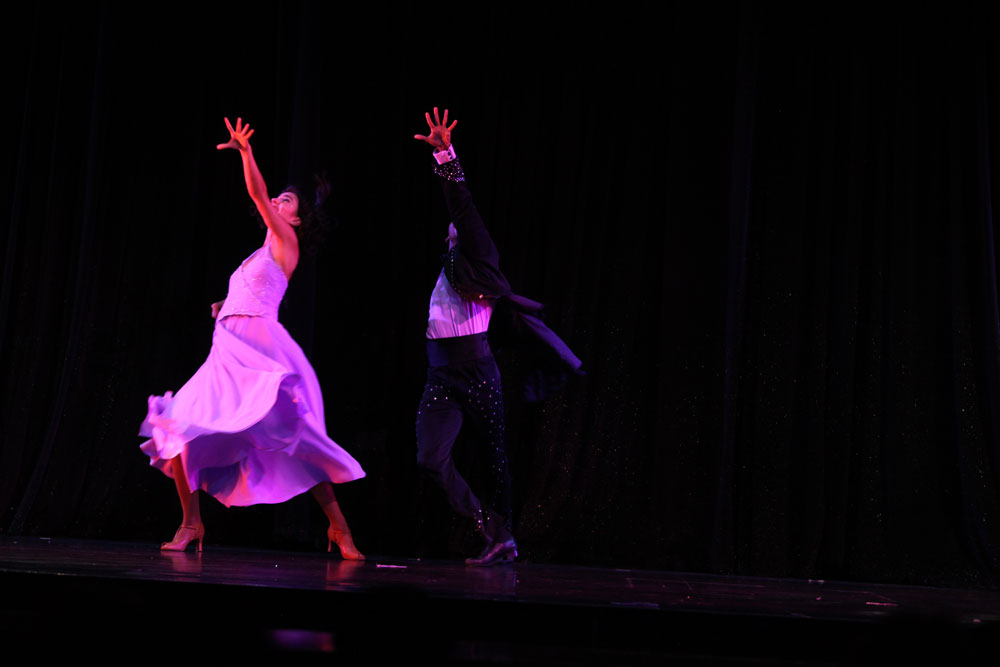 Doing the shows became second nature, we did the same 2 shows for the 7 and a half months which, after a while,is quite repetitive but I loved the shows so much that I still enjoyed doing them. I do think by the end you feel like it's time to leave and leave the shows behind.
Auditions for a cruise can be tough, you just turn up and there'll be quite a few different rounds. They do an open round and which is a technique combination - it could be a couple of pirouettes, a kick and a leap. There are normally a few counts of 8 and then they'll cut people and do another round, cutting people again. Then they might teach you a commercial routine and cut people again. If you make it to the end of an audition they tell you that they have you on their books which means they have your name, contact details and CV and they keep it, so when they're looking for a cast they'll look over your profile and see if you're a good fit. A lot of it is to do with your height and how you look. It's about suiting the role and the other cast members. Your personality plays a massive role in the audition process, of course you have to look the part, but your personality needs to shine through! I found the whole audition experience really chilled, everyone was really friendly, at the end of the day, they're there to find staff, they want you as part of their company. Do as many auditions as you can so you can get comfortable with them. it's all about experience!
It was so much fun! On the ship we two different shows throughout the cruise. One was a mixture of numbers from Broadway musicals, including 42nd Street, Phantom of the Opera, Waiters Gallop and Chorus Line. It was such a killer show! You'd be so tired by the end of it! The second show was called 'Once Upon A Time', which was a twist on different fairy tales. It was a really fun show for the audience and it was a great show for kids too! We'd have 4 shows each week.
There was always lots going on the ship - we'd always have a few different things going on, whether it was a show or a parade. We also did a murder mystery meal which was really exciting. We'd dress up and act out a murder that had happened so guests would come in and have to guess who had been murdered by speaking to different people. Although we were busy a lot we also had a lot of spare time to get off the ship and see islands and explore which I loved.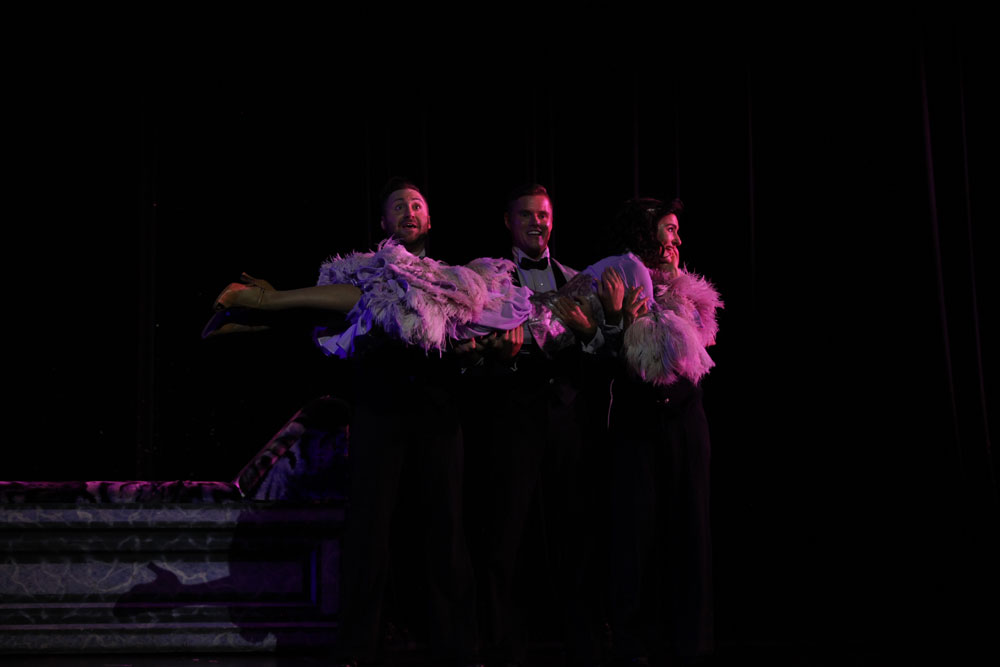 Visiting the islands and exploring was amazing. It's really historical as well, there's a lot of forts where you can walk and see what happened. Some places in the Carribean were really bad for slave trade back in the day, it was really interesting to see what they were like. Everyone thinks going to the Carribean is all beaches and blue sea, which of course it is, but there's also so much history which you'd never realise - I was really shocked!
If you're looking to do what I did, make the most of the free time you get! Get out, explore and meet people. Some days you might feel tired from the show the night before so would rather sleep in and stay on the ship rather than go and explore the island, but it's a once in a lifetime opportunity, you might never see that place again. I think you need to just get out there and see as much as you can - there's so much you can do! You just have to look and see what's out there to do. The cruise not only added to my dancing experience but also greatly to my life experience.
You can learn so much from what's around you whilst you're on the cruise ship. As an English dancer, we train completely differently to American dancers and to Australian dancers. I think it's amazing to learn what they do, what they focus on, what they love in dance and you can learn so much from just watching them. The Americans and Australians are amazing dancers! It's such a different style the way they've been taught. It's all to do with tricks and flips, they have a super solid technique and they can turn for days, it's amazing to see. I think you can learn from watching the other dancers. You need to make the most out of talking to people and seeing what they know.
One of my best memories from the cruise was, after a show one night, all cast and crew had a crew party. We planned a Bollywood party and they asked a few of us dancers if we could do a few Bollywood performances so we got some dancers together. I love Bollywood music and I'd danced with a Bollywood group before so I knew the songs and choreography. There was such a big Indian community on the ship so it was such a good night, I literally danced the whole night until about 6am. It was time to go to bed but I decided to go up to the helipad at the front part of the ship and I watched the sunrise as the ship docked.It was so beautiful and I'll remember it forever. It was one of my favourite nights. There were so many amazing memories I'll keep with me forever but that is a real stand out one for me.
If you think this sounds incredible and want to have some amazing experiences like Amaris you can check out some details on upcoming auditions here.