By Move Dance on 16th Dec 2018
Were you lucky enough to get one of our Move Dance canvas tote bags on Black Friday 2018? Watch this video to join us behind the scenes at our packing party at Move HQ!
Now for some info behind our fun dance bags!...
It's part of our mission to produce ethically manufactured products so we're assured that we're supporting you in your dance passions without negatively impacting our environment. We were thrilled to work with an ethical manufacturer when producing these totes under the "Bags of Ethics" name with the ethos "you are what you carry". These environmentally bags used non-toxic inks that are REACH compliant and are made from GOTS organic cotton. The ethical working environment at the creation place of our gorgeous bags prides itself on being staffed mainly women; 9 out of 10 people working on the production of our bags were women, enabling them to earn well for their families. Here's a picture of one of the wonderful ladies who worked on our bags, possibly even your bag!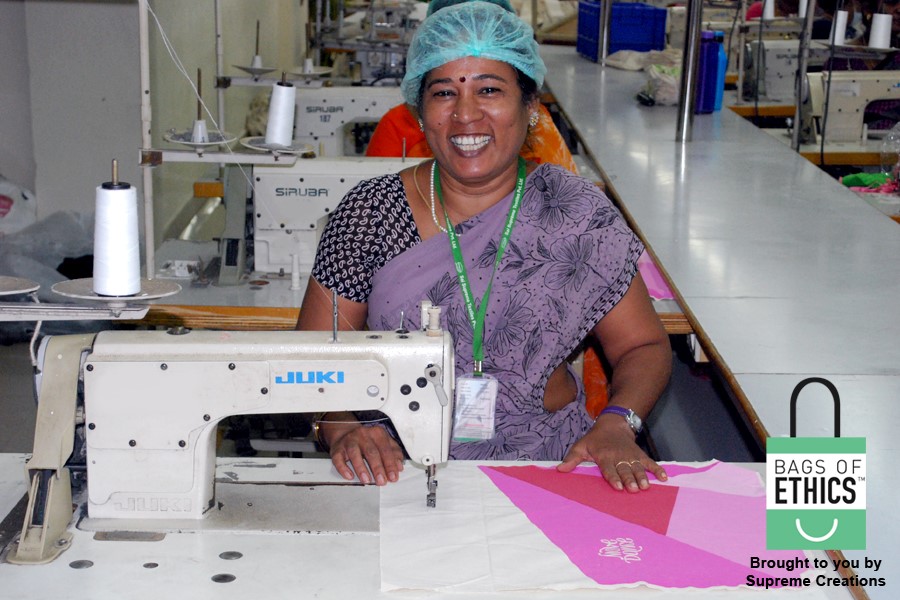 Take these facts away with you, knowing that the Move Dance bag you carry with you from class to class has made a more positive impact rather than negative AND been made with a smile!
What was in our Move Dance Black Friday Tote Bags?
These gorgeous dance bags were made especially for a treat for all you lovely dancers that shopped with us over Black Friday weekend. We had loads of fun packing the bags with goodies from top brands like Grishko, Freed, Gaynor Minden, Bloch, Intermezzo, Ballet Rosa, Basilica, Ballet Pro & So Danca! Missed out on the opportunity to get one of these beautiful bags for free? Keep your eyes peeled for when we list these bags for sale.
Missed Out on Our Giveaway?
Don't worry, our Move Dance Ethical Tote Bag is available to buy now on our website.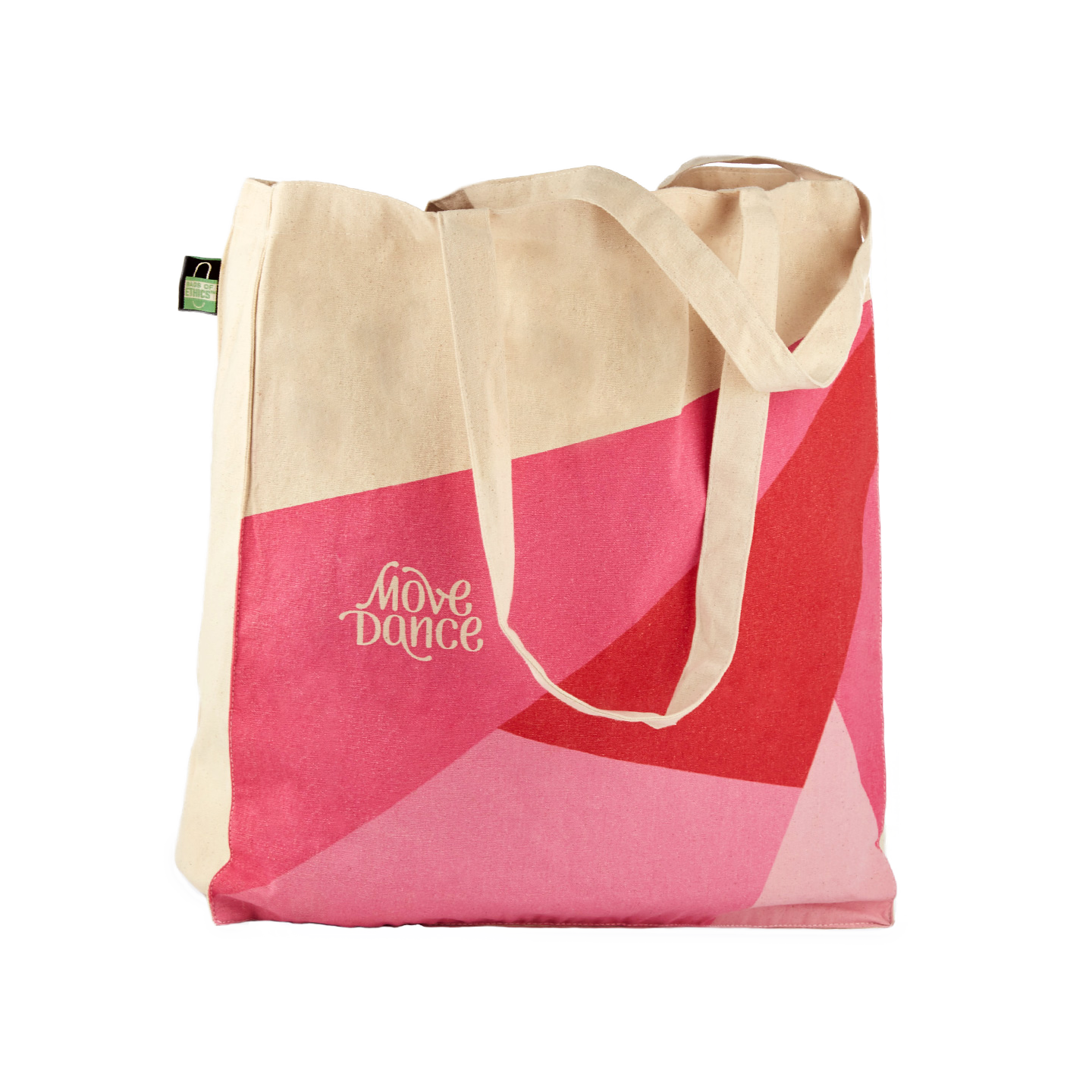 Please reuse your bag!