By Move Dance on 5th Feb 2019
Basilica Monochrome Open Back Leotard
Dress to impress in this month's top pick for £33.95
Why is Basilica's Leotard our Favourite for February?
Join the ultra-modern monochrome fashion trend and stun everyone in this leotard! The irresistible harmony of this leo's top three features have made it scoop the first position this month.
Top 3 Features
- Turtleneck
- Diamond-shaped open back
- Abstract floral print
Its plain black front sets up the surprise of the artistic printed back. It's a thoroughly classy look with the sophisticated monochrome colour scheme and sleek high neck. The high neck is balanced beautifully by the diamond-shaped open back - a wow-factor shape that we don't often see on dance leotards! You'll be the envy of everyone in class when you nail that Grand Adage wearing this Basilican beauty. But don't just restrict your leotard to dance only - throw on a pair of jeans and you'll have every girl asking you where you got your fashion leo from!
About the Print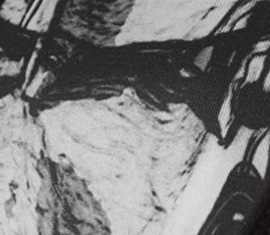 We absolutely adore this abstract, watercolour effect monochrome print on this leo that decorates Basilica's Haute Couture collection. Dressing for class in your constant black colour palette might start to feel a little draining (quite literally of colour!), but Basilica's take on monochrome will have your love for the classic black leotard rekindled. Trimmed with strong black edging, this is a look for those looking to impress whilst keeping it simple from the front.
How to Wear
It's a bold leotard choice with some high neck coverage at the front to let you wear this leo your way; pair with bottoms of your choice or wear it solo for a strong look. Take your monochrome look even further with a black and white ballet skirt by Basilica or a lusciously flowing black skirt by Move Dance.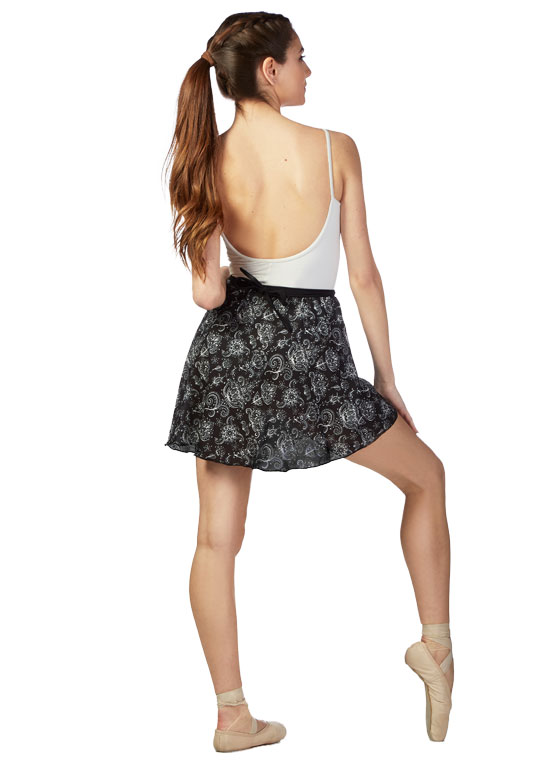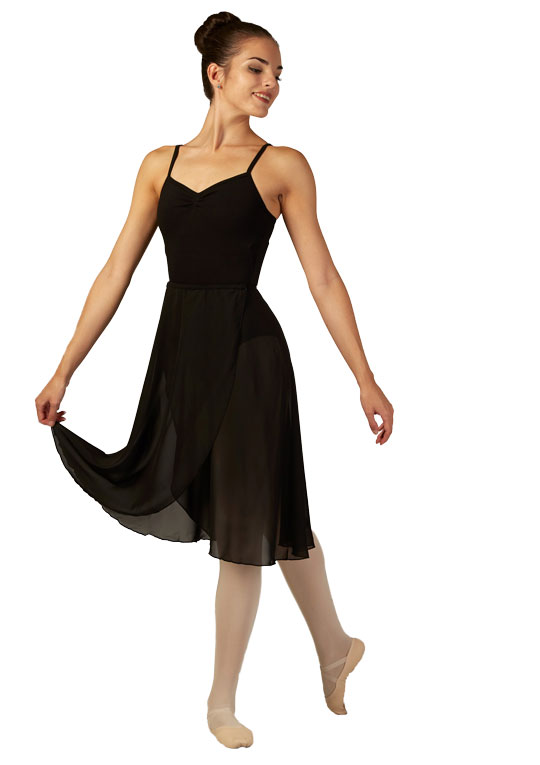 Basilica patterned ballet wrap skirt - £22.75
Move Dance long ballet skirt - £14.95
Put on Your Best Performance
Whether you're wearing this leotard for a fast-paced practice or a performance under hot stage lights, you can trust it to keep you looking super stylish. Basilica have made this leotard in tactel activewear fabric. It's 20% softer than other fabrics and extremely lightweight, making it the perfect choice for a dance leotard. Don't worry if you're going to be sweating lots because this leotard dries faster than most that you're used to - like cotton-based leotards - so you shouldn't sacrifice your comfort factor for style when wearing this look.