By Move Dance on 4th Apr 2017
Leotard of the month - April - Move Nava.
This April we're launching our brand new leotard of the month feature. This month the title goes to the striking Move Nava Tank Leotard. Spring is finally here, and a beautiful backless ballet leotard is just what you need to cool off in the studio as the weather warms up.
Designed by Move Dancewear right here in our Manchester office, the Move Nava Tank Leotard is a trendy and modern style that combines the simple and practical tank leotard shape with a whole range of interesting additional features.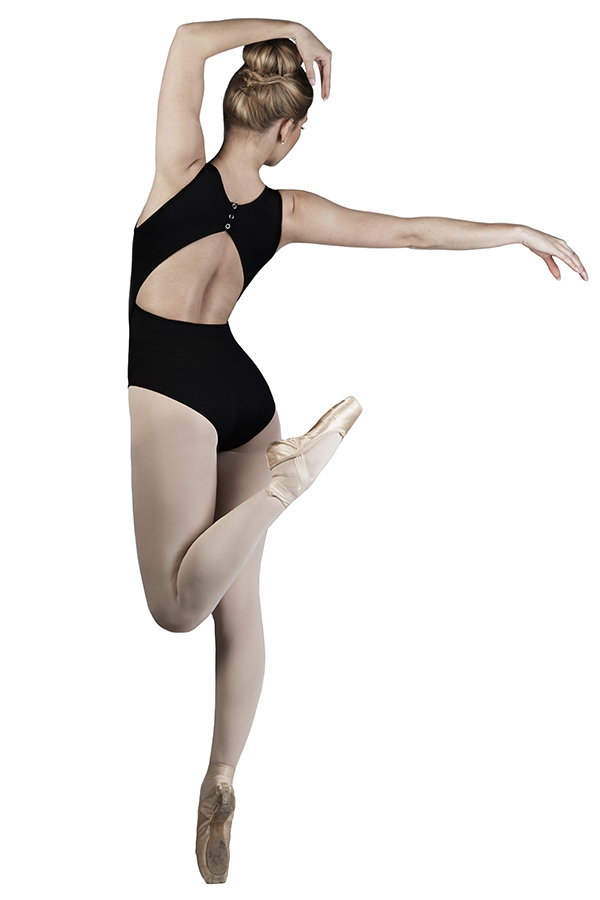 The cutout back plays on geometric forms which gives this leotard an athletic look, ready for practice and performance. The open back by no means entails a lack of support however. With an in-built bra shelf lining, this leotard is both supportive and comfortable and eliminates the need to wear underwear which can ruin the sleek lines of your silhouette.
The moisture absorbent Nylon Matte performance fabric is exceptionally smooth to the touch as well as being fast-drying, making it the perfect choice to keep you dancing in comfort for hours on end. Containing 8% elastane, this leotard stretches to conform to the contours of your body and will not lose its shape in the wash.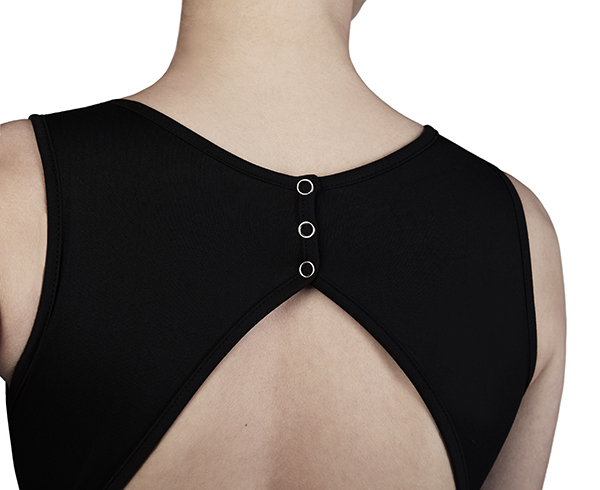 The press stud fastening at the back causes this leotard to lay flat against your back, creating an effortlessly smooth appearance and allowing ease of movement without any of the worry of cumbersome zips or loose knots. The round neckline balances the open back and establishes this leotard as a versatile, enduring design.
This elegant, crossover side panel feature really sets this leotard apart from the rest. This neat little detail nails that sporty look whilst remaining streamlined. Subtle elements such as this show great attention to detail and will really boost your look from plain to picture perfect.
Elevate your dance wardrobe with the Move Nava Tank Leotard, available in two covetable colour options. Classic black gives you a timeless look to take you through your dance practice in style, whilst the purple, tipped with grey contrast fabric makes a fresh change from plain colour leotards yet is still understated enough to wear every day.
Like this? Take a look at our huge variety of leotards on offer by Move Dancewear. You're sure to find your perfect piece.