By Move Dance on 20th Feb 2023
Thanks to the continued rise of the Ballet Core fashion trend we will be dressing like dancers in 2023!! Dancewear is no longer just for the studio, you can now wear your favourite dance outfits everyday! The soft pink, ultra feminine aesthetic is quickly becoming very popular on TikTok racking up more than 9.5 million views overnight! The trending looks often include cute wrap cardigans, satin pink ballet pumps, cosy leg warmers, romantic tulle tutus and comfy shrugs. We are loving this new fashion phenomenon here at Move, keep reading to find out what we love about the trend…
Street Style Straight To Studio
Forget about rushing to get changed to make your class with a jam packed dance bag, you're already wearing most of it! All you need to do is change your shoes, tie up your hair and you will be good to go. Practical and cute, what's not to love?
Encourages You To Get Back To Dance
Whether you're an ex-dancer or only just starting your dance journey as an adult, the rise of the trend has given more and more people the confidence to get into the studio and start dancing. The latest fashion aesthetic has given adult ballet classes a much bigger platform, increasing their popularity through trending videos such as 'Get ready with me to go to adult Ballet', and 'Starting Ballet in my 20s'. If you've got the outfit you might as well give it a go!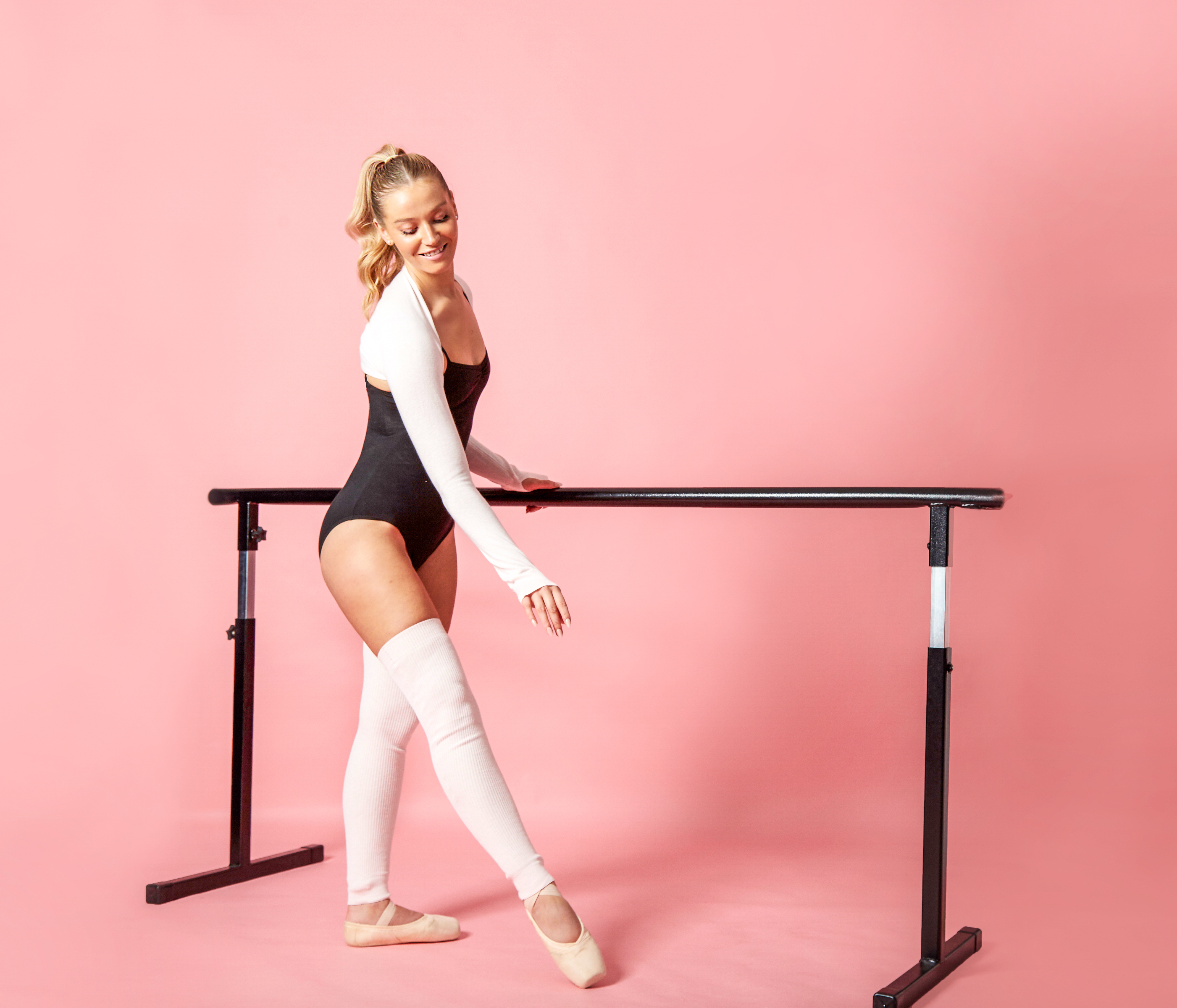 EveryBODY in Ballet

Ballet Core gives everyone the opportunity to get in touch with their soft, feminine side,and to live their childhood ballerina dream. Moving beyond the limitations of dancewear being just for dancers it helps promote diversity and size inclusivity, by making it accessible to everyone. It really shows to young people that there is no limit to what you can wear just because you are a certain size or style.
Versatile
The great thing about Ballet Core is that it can be styled in so many ways, if you're feeling sporty you can go down the athle.isure route, with a ballet wrap and gym leggings paired with a stylish leg warmer. Alternatively you can dress it up with a flowy tutu paired with a cute leotard finished with a ribbon to add a little romantic flare. Or go back to basics with a simple black unitard matched with a cosy shrug to complete the look!
So there you have it, what's not to love! Go and check out our TikTok to see how we style our perfect Ballet Core fit.
@movedancewear
The MoveDance Team x